Why? Why, women, do you do this? You could have any guy in the world you want, you're incredibly attractive, and then you go out and do this. You go out and get all of your hair cut off. It's horrible and it's spreading like an epidemic. It's a Haircatastrophe, if I can say that, a.k.a. Hairpocalypse 2013. If this continues, it will truly be the
end of the world
because there will not be any attractive women left! The Mayans did not prepare us for this. Stop the MADNESS! Ban scissors now. What am I talking about? Well let's dive in to the tragedy that has unfolded:
Emma Watson
Short Hair. Eeeep!
From: ybs-beauty.com
Long hair, yay! And classy, too.
From: Mirror.co.uk
Emma, all of these problems are your fault. You had the world at your fingertips. You were Hermione in Harry FREAKING Potter. You had money, fame, and all that came with it. Unfortunately, one day you took that ill-fated and life-changing trip to the barber and now you look like my 50-year old Aunt or my brother, I'm not sure which. Your greatest legacy, unfortunately, is telling other women through your actions that this is okay to do. It's not.
Anne Hathaway
Long-haired Anne, incredibly attractive. Makes me want to watch The Princess Diaries again.
From: dailybeautyandfashion.com
Short hair. Once again, Nooooooo!!!
From: Glamour.com
I hope that Academy Award was worth it, because it'll take you at least a year or more to regain your attractiveness. Secretly, I have long had a crush on Anne Hathaway. As a kid, I admit that I watched The
Princess Diaries
1 and 2, and
Ella Enchanted
, just to see her. If she was in it, I was buying that DVD. Not anymore. The true tragedy in
Les Misérables
was Anne cutting her hair. I feel so bad for myself and her husband. I may or may not have cried like a baby after hearing and seeing her new doo.


Charlize Theron


From: commons.wikimedia.org




From: hawtcelebs.com
A latecomer to the show, but noteworthy nonetheless. Charlize Theron was once so attractive that women were swooning over her. Seriously. Ask anyone who has watched
Snow White and The Huntsman
* or any of her other big movies. She was hot. Unfortunately, it was not to last. Charlize recently decided to follow in the footsteps of some other actresses and cut her hair. "What can go wrong?" She probably thought. "Now I won't have to work so hard to maintain it," she likely heard. Charlize, you had a good run.
2014 UPDATE:
So, I was right and this trend now continues over a year and a half since this was first posted. Here are another couple of examples of women who have joined the club and cut their hair:
Jennifer Lawrence
From: Wikipedia.org.
From: caughtoffside.com
Much ink has been spilled talking about Jennifer Lawrence's naked pictures that were leaked. Horny teenage boys and men in unsatisfying marriages have spent hours Googling to find those pictures. And no, I have not seen them and I don't plan on looking for them. In any case, this should have been the real story: her haircut. I have heard the story that she wanted to cut it right after
The Hunger Games
series ended, but still. She should have resisted the urge. It's disappointing, because she seems like a great person with a great personality. Someone who all of us would like to be friends with. I hope she gets through this naked pictures hacking escapade with no emotional damage.
Shailene Woodley
Yes, I like this picture.
From: commons.wikimedia.org
From: wikipedia.org
Six months ago, she would have been unknown to most of you. She wasn't to me. As someone who may or may not have watched the entire first season of
The Secret Life of the American Teenager,
I noticed when her hair disappeared. After starring in
The Fault in Our Stars
and
Divergent
, pretty much everyone knows of her now. As a new celebrity, what's the first thing you're supposed to do? To the hair salon! Obviously. Grrs.
Miley Cyrus
From: pinterest.com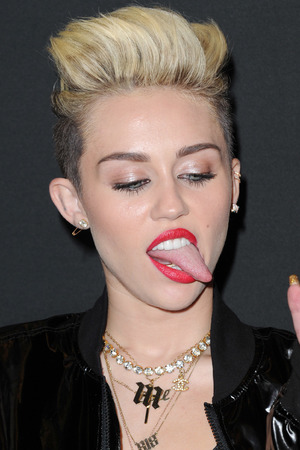 From: digitalspy.com
In fairness, it was not just the hair that changed here. More like Miley found drugs and she went down a very dark path. While I never thought she was attractive, well, I definitely don't think she's more attractive now. Does anyone?
Kaley Cuoco-Sweeting
From: Herinterest.com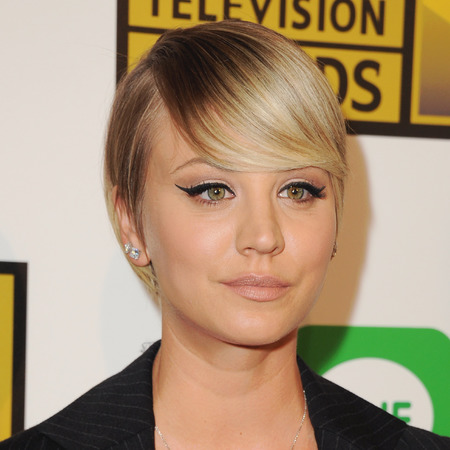 From: handbag.com
I didn't honestly know how much hair mattered until I saw the difference pre and post-hair cut for Kaley Cuoco-Sweeting. Oh, I still love Big Bang Theory, but now I don't think Penny is attractive. Sadness. I guess there's always Emily. This epidemic of short haircuts is kind of starting to scare me, though.
Now that you have read these cautionary tales, please pass the word along about Hairpocalypse 2013. Women, if you're reading this, make sure to stay far away from scissors, hair razors, or anything in the scissors family. Your hotness depends on it.
* Actually, even with her haircut, she still is way more attractive than Kristen Stewart, but that isn't saying very much. Seriously, why do both of the characters in
Twilight
want her so much? She's not that great. They can do much better.
Related Posts:
6 Signs Your Guy Friend is Trying to Get In Your Pants
The Other Aspect of Life a Woman MUST Get Right!
Where Hermione First Appears in a Harry Potter Post